$90,000 Donation to Water Ridge Playground
Actions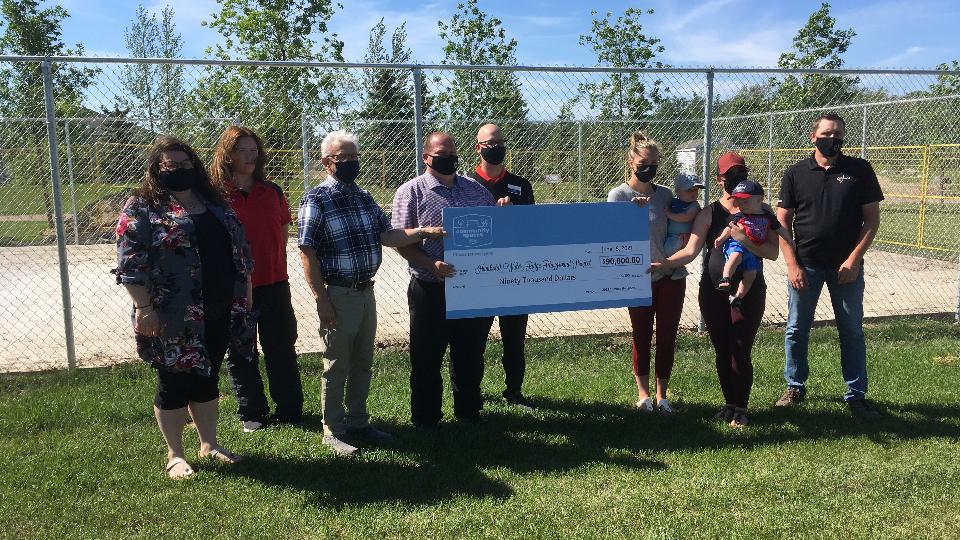 $90,000 Donation to Water Ridge Playground
June 16, 2021
Co-op donates $90,000 for community playground
(June 15, 2021) As provinces across Western Canada take steps to re-open, Co-op Community
Spaces is funding projects that will help bring our communities back together.
This year, Co-op is providing $90,000 for improvements to the Water Ridge Playground in Humboldt,
Sask., including a new play structure and pickleball courts.
"Humboldt Water Ridge Playground organization is run by volunteers that donate their time to design
a new play ground facility and pickle ball court to our young and growing community. This project will
be great to bring way more than young children to Water Ridge Park. With its already beautiful
walking trails and water park, our project will provide the park with more activities for all ages to enjoy
in one location" said Breanna Landry, Humboldt Water Ridge Playground.
Co-op Community Spaces has been developed to help protect, beautify and improve spaces across
Western Canada. As our community begins to re-open after the COVID-19 pandemic, we are
reminded of the value these projects bring in connecting and improving our communities.
"We are so excited to partner with Water Ridge Playground Committee through the Co -op Community
Spaces program. The last 15 months have been very challenging, and it's such an honor for ou r Coop
to contribute to creating a space for residents to safely come back together" explained Brent
Walker, General Manager Humboldt Co-op.
"Investing in our community is central to our values as a Co -op. Partnering with community groups on
important projects like this is a natural fit. We are creating beautiful spaces for our community to enjoy
now and for years to come."
In 2021, the program is providing $1 million to 15 communities projects across Western Canada.
Since 2015, Co-op has supported 147 projects with $10.5 million in capital funding.
The giving program is administered by Federated Co-operatives Limited on behalf of more than 160
independent retail co-operatives across Western Canada that form the Co-operative Retailing
System.